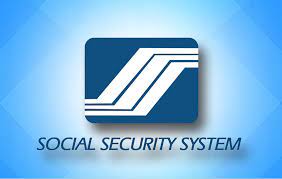 SSS Free Webinar
784
784 people viewed this event.
Mabuting Araw! 
In pursuit of our mandate to cover all kasambahays and their employers and to assist those already SSS registered Household Employers within your jurisdiction in the proper reporting and also in the filing of benefit applications using our online facilities, we invite you to a FREE WEBINAR to be conducted by SSS Carmona Branch on April 29, 2021 from 2:00pm until 4:00pm. 
As stipulated in the HLURB Board Resolution #877 s.2011 IRR of RA 9904 otherwise known as the Magna Carta for Homeowners and Homeowners Association, Rule 9 which states that; 
Section 56. Relationship with National Government Agencies. -The associations shall complement, support and strengthen the efforts of the National Government Agencies in providing vital services to their members and help implement the national government policies and programs.
a. Associations are encouraged to actively cooperate with National
Government Agencies (NGAs) in the furtherance of their common
goals and activities for the benefit of the residents of the subdivisions
and its environs; and, xxx
In view of the foregoing, we would like to enjoin you in inviting your homeowners in this free webinar by providing them this link : 
https://teams.microsoft.com/l/meetup-join/19%3ameeting_ZjkzYTE0YmYtMzU0Ny00NWE0LWE1ZTUtOGZiOTU1NTY1NGM2%40thread.v2/0?context=%7b%22Tid%22%3a%220262ec16-9d16-4b0b-bd58-6afcaa5b3293%22%2c%22Oid%22%3a%223c909e6b-0b22-4d54-ba37-dac558a61a37%22%2c%22IsBroadcastMeeting%22%3atrue%7d&btype=a&role=a